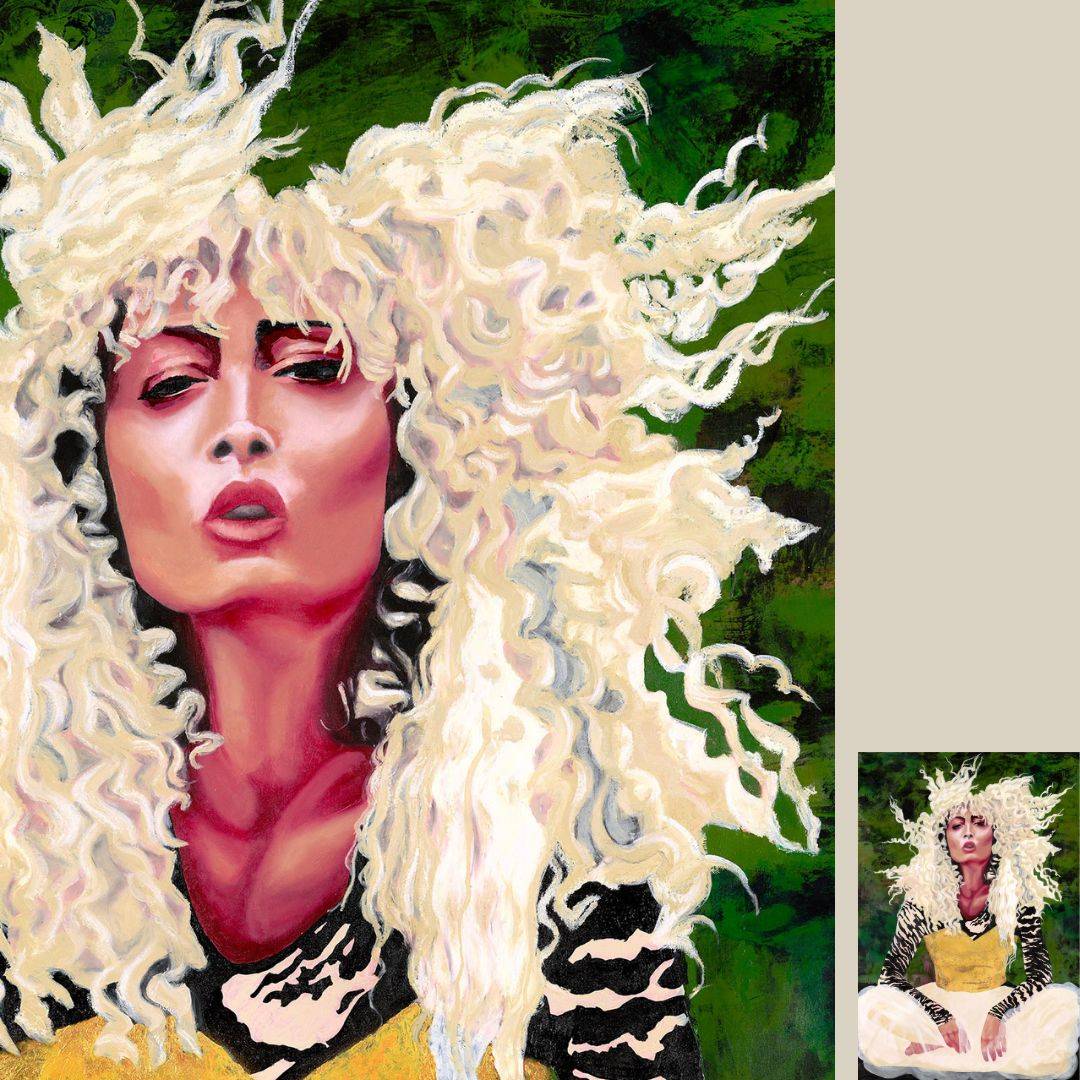 First in this series, Abby accepts her paradoxes. She is a woman of action, sure of herself and strong, but relaxed.
Acrylic, oil stick, gold leaf, spray paint.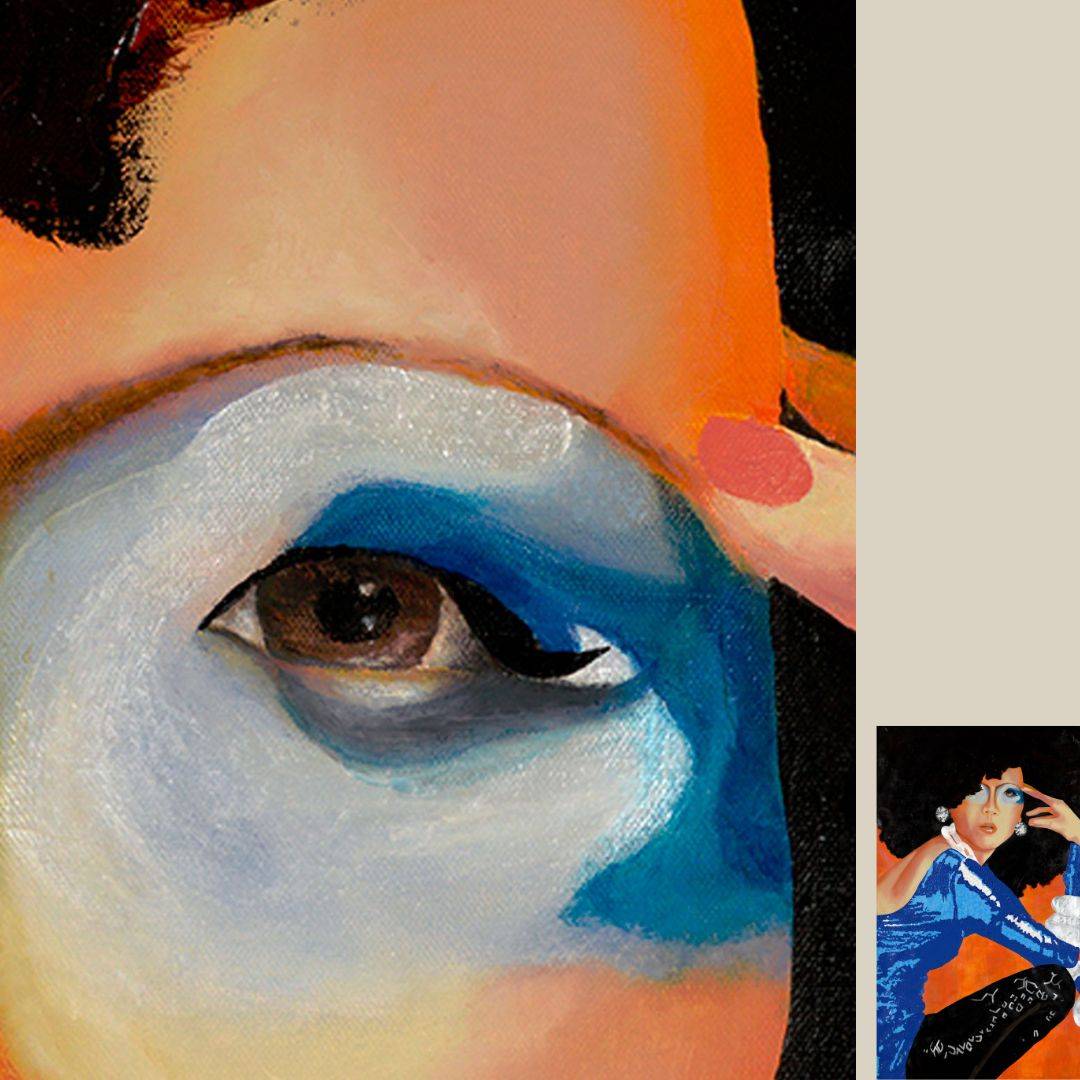 Designed for a large room, the second canvas in this collection takes its ease in space. Anita, contrary to what her dress conveys, is a restrained force.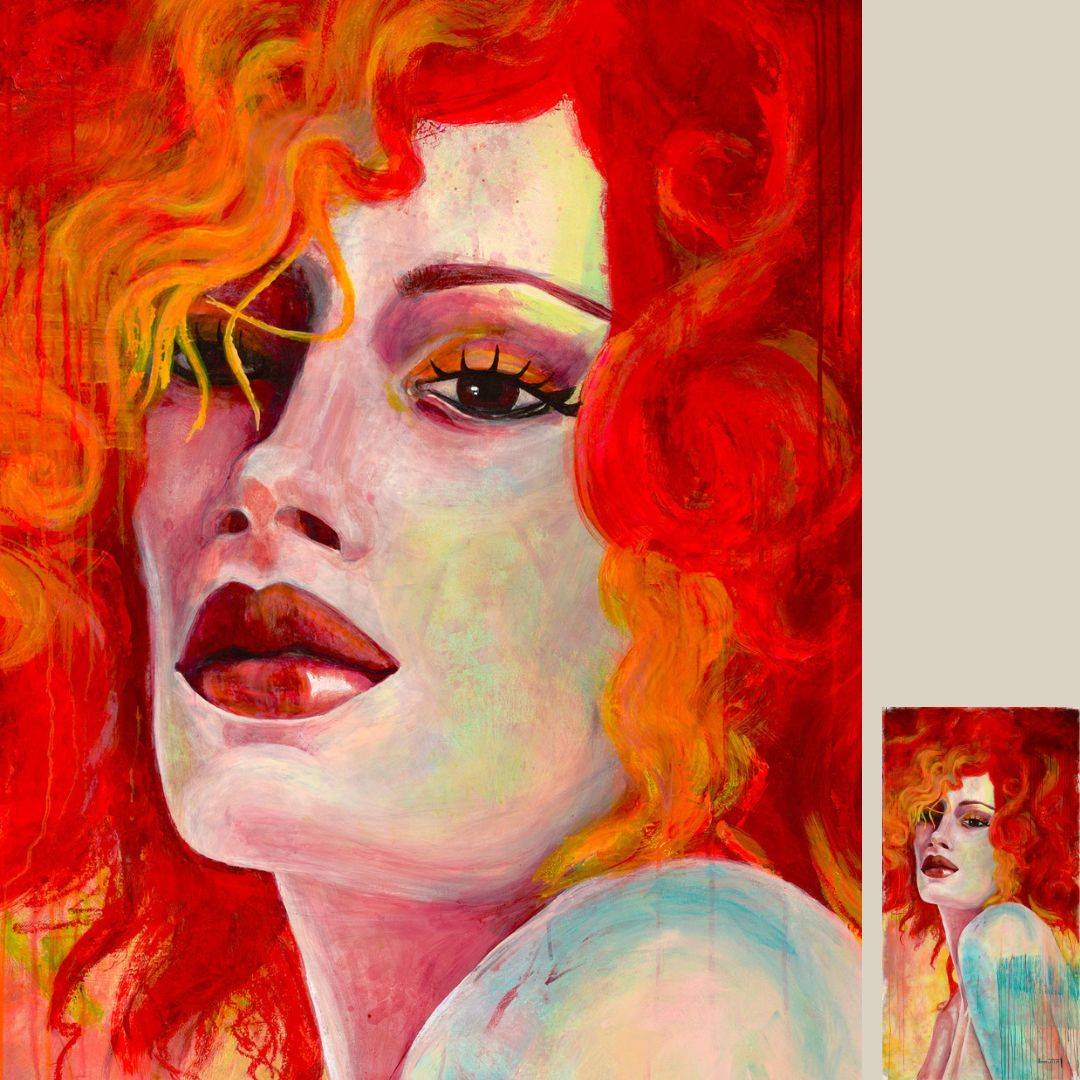 Fleshy ruby ​​lips, scarlet hair, Norah is a force of charm and emotions.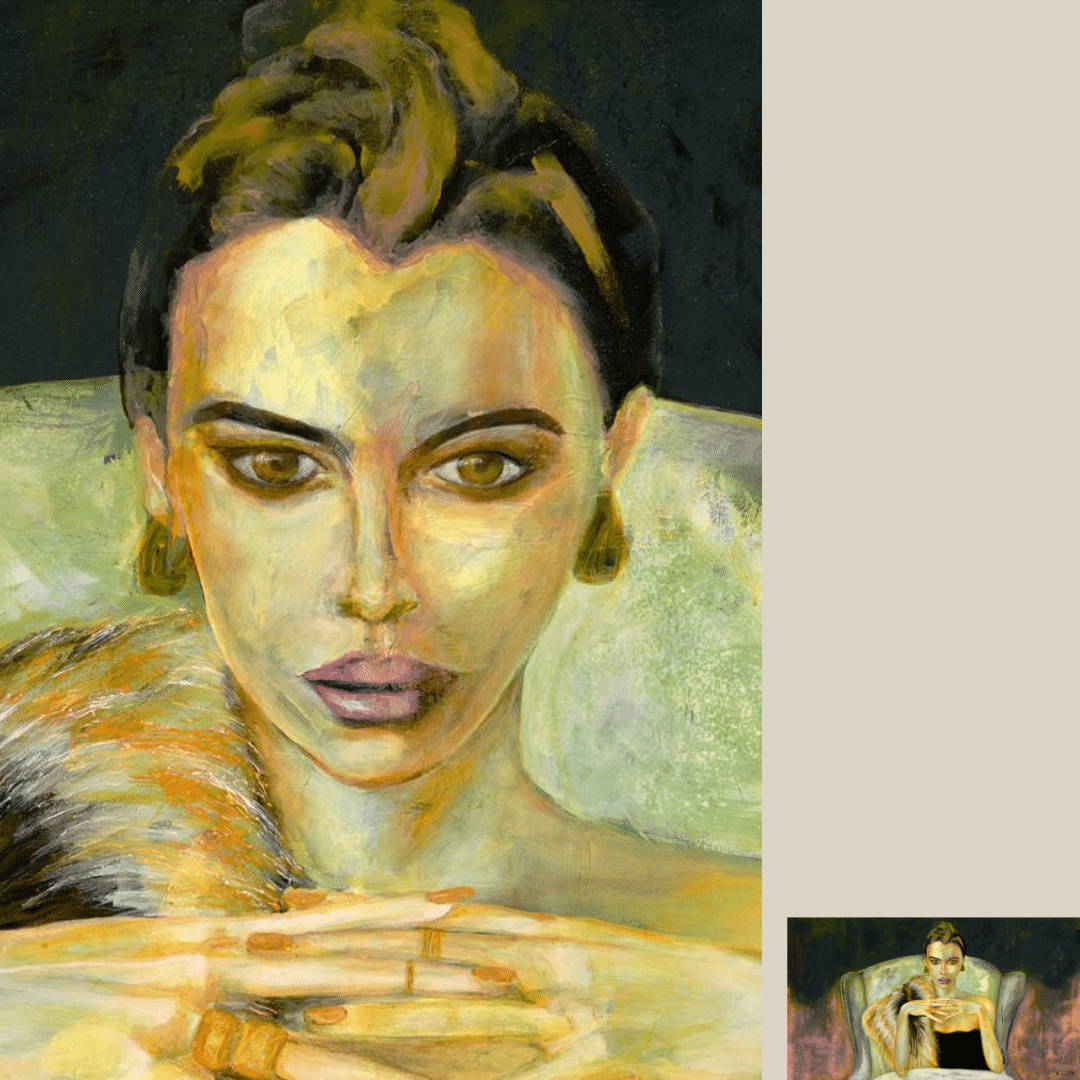 Arlette belongs to those women whose gaze is charged with mystery. As indefinable as it is captivating, it certainly calls out. This quiet strength lets out despite itself the outline of a break, a breach. And this fragility overwhelms us.
COLLECTION: BEASTS AND BEAUTIES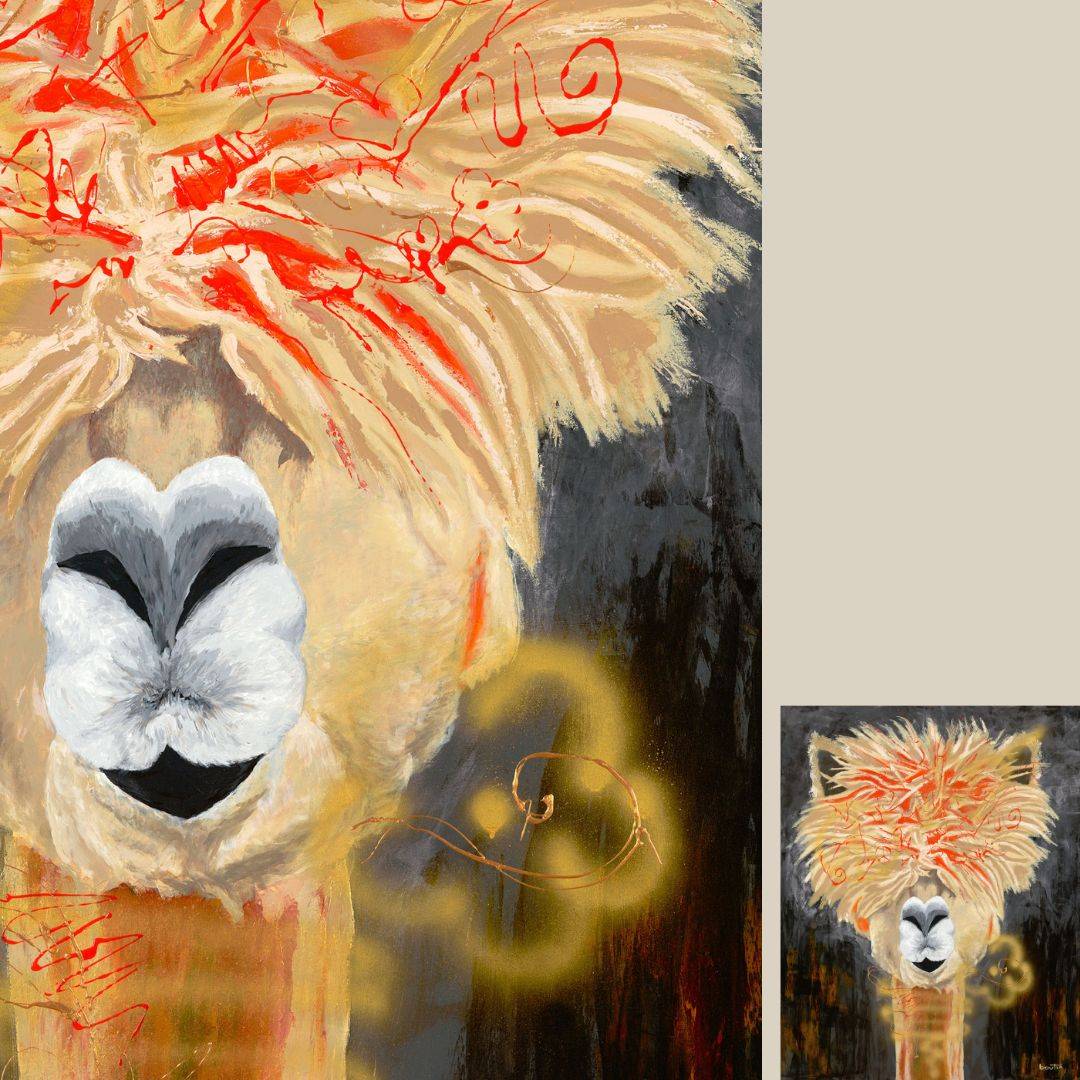 A nice, playful alpaca, a bit airheaded and not badly Peace & Love . A charming little nono with a pure heart.
Acrylic, oil stick, spray paint, string gel.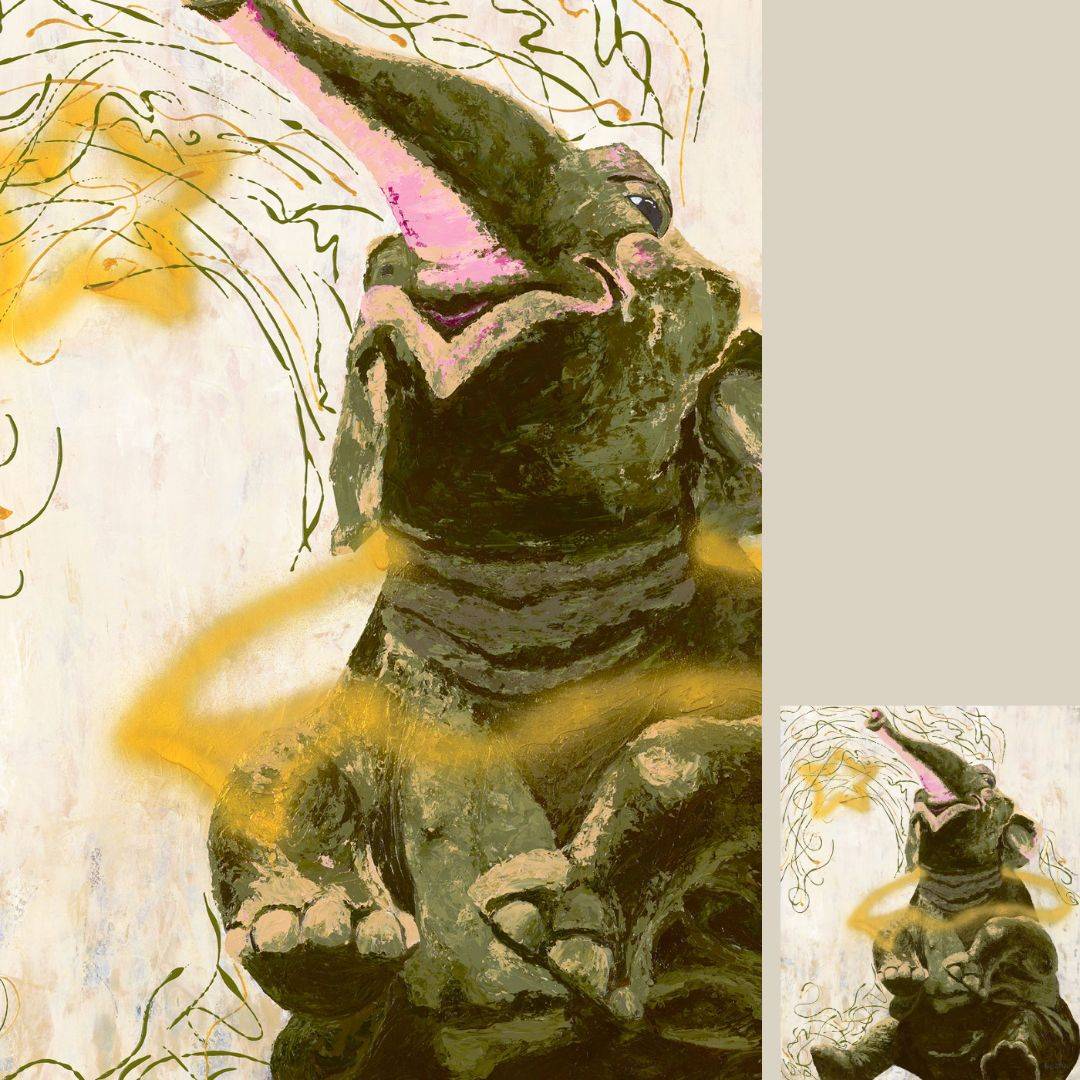 Second realization of the series, the Goobie elephant is entirely composed with a spatula. The jolly fellow, with his cool attitude, has mastered the art of not taking himself seriously.
Acrylic, oil stick, spray paint, string gel.
A sloth. Or rather, a sloth. A little angel with horns. The spirit of a cat embodied in an exotic body. 
Acrylic, spray paint, string gel.
COLLECTION: MAGICAL POWERS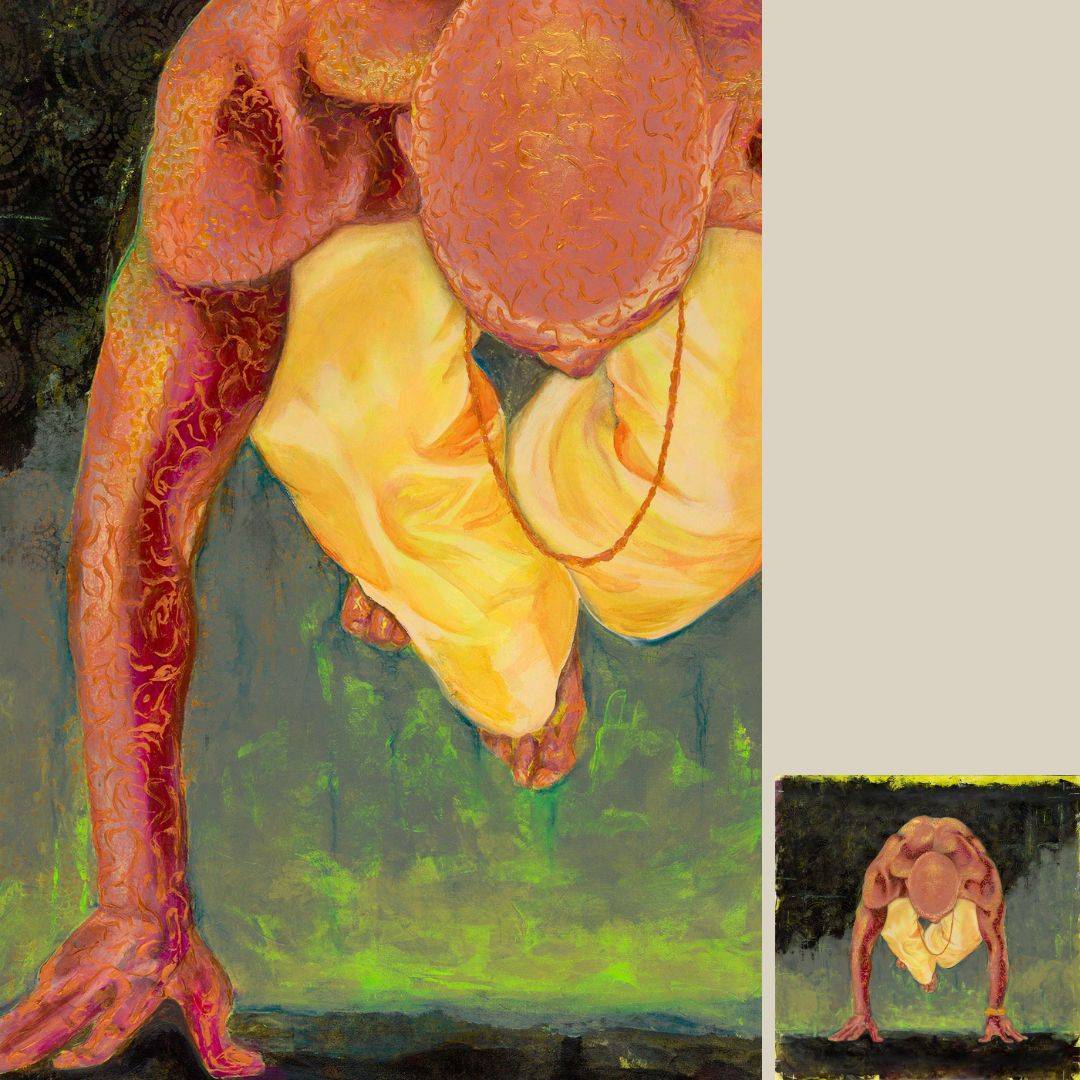 Through its anchoring and rootedness, the posture of the royal pigeon questions the relationship we have with ourselves and, by extension, our relationship with others. It touches our need for confidence, security and stability and has the power to free us from our fears, from our stigma.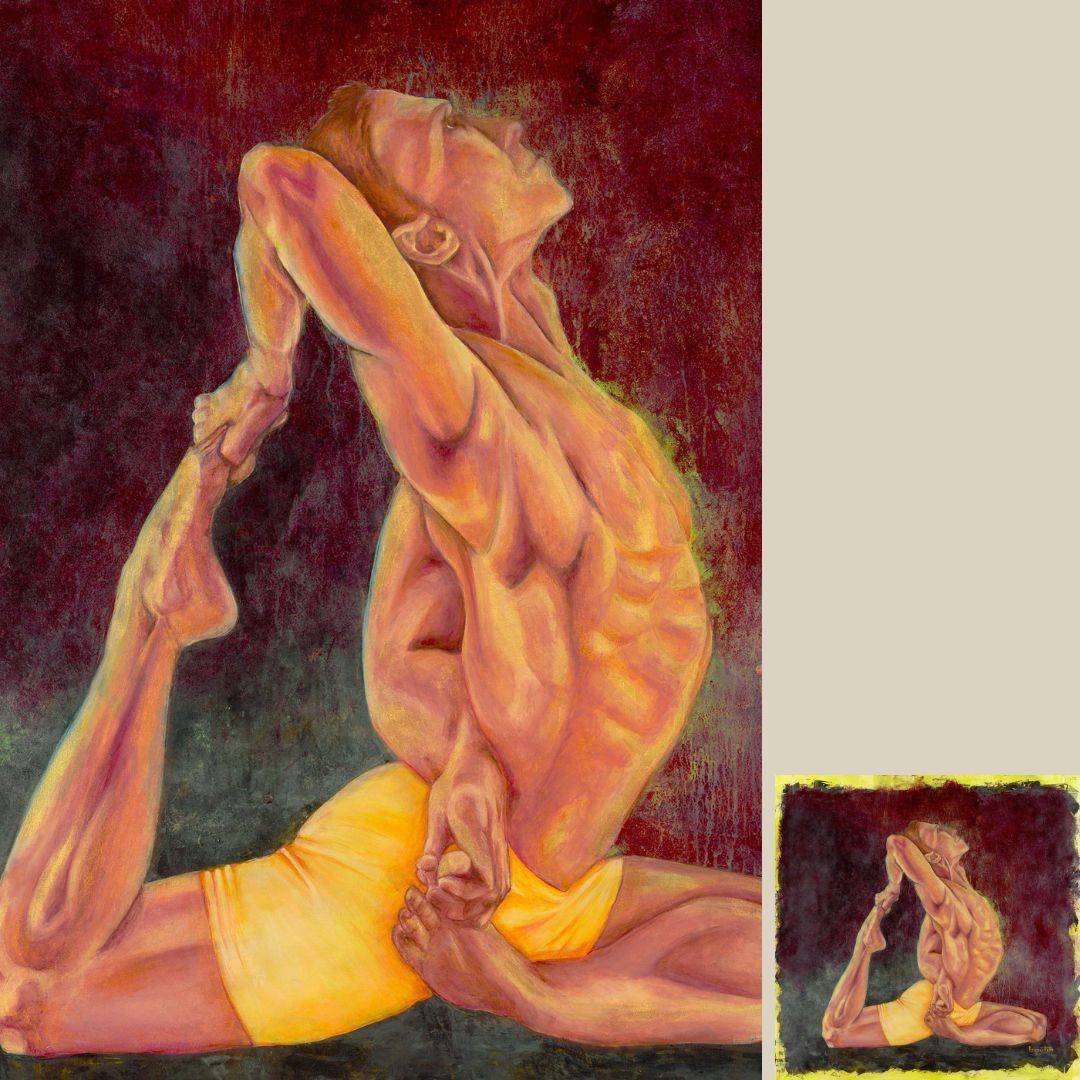 The crane, or Bakasana, is an impressive posture, but not at all inaccessible. With determination, discipline, diligence and confidence, we come to the end!