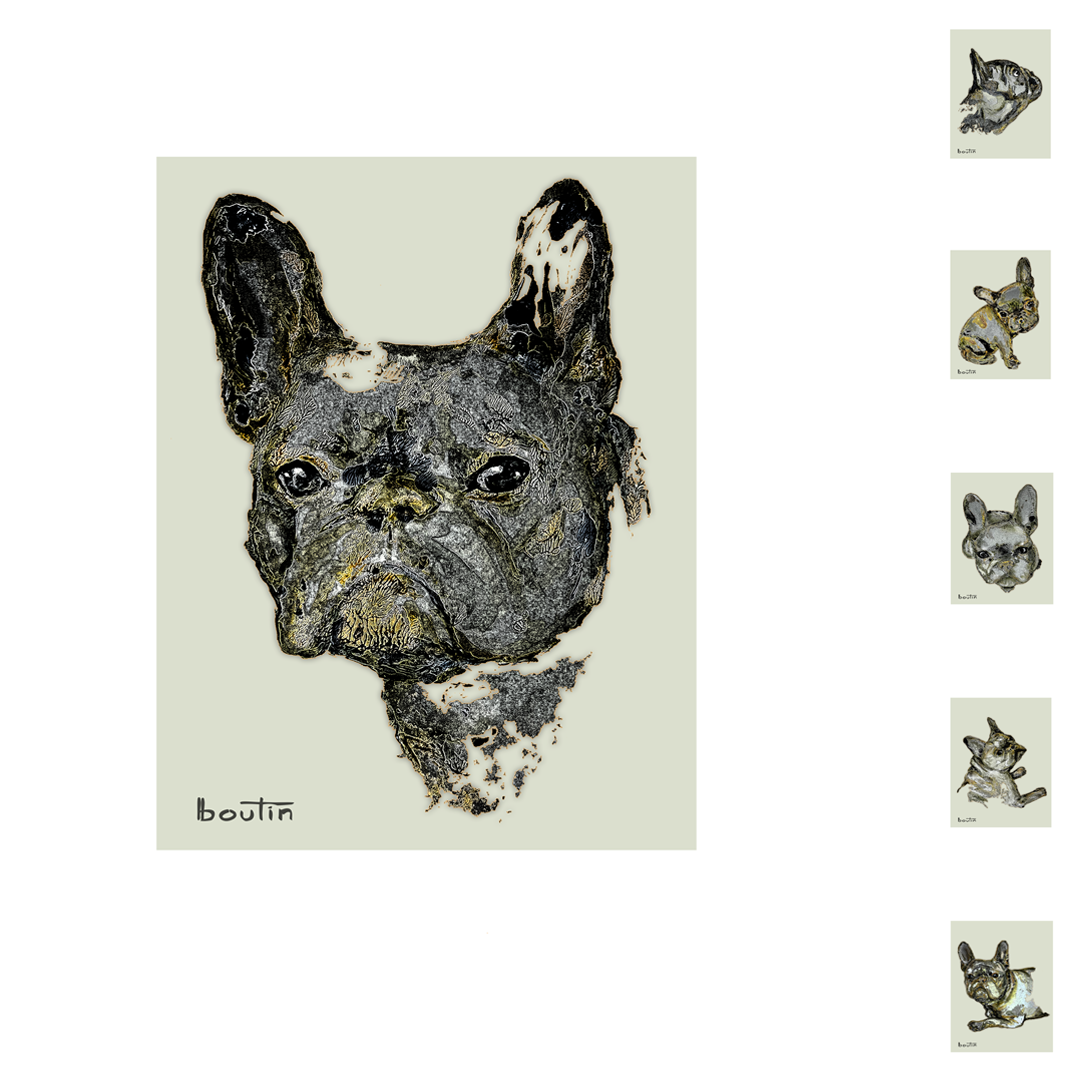 Cute George poses for a series
of 6 different works, In all its states, the little king is offered in 2 formats. Adopting a dog has never been so easy.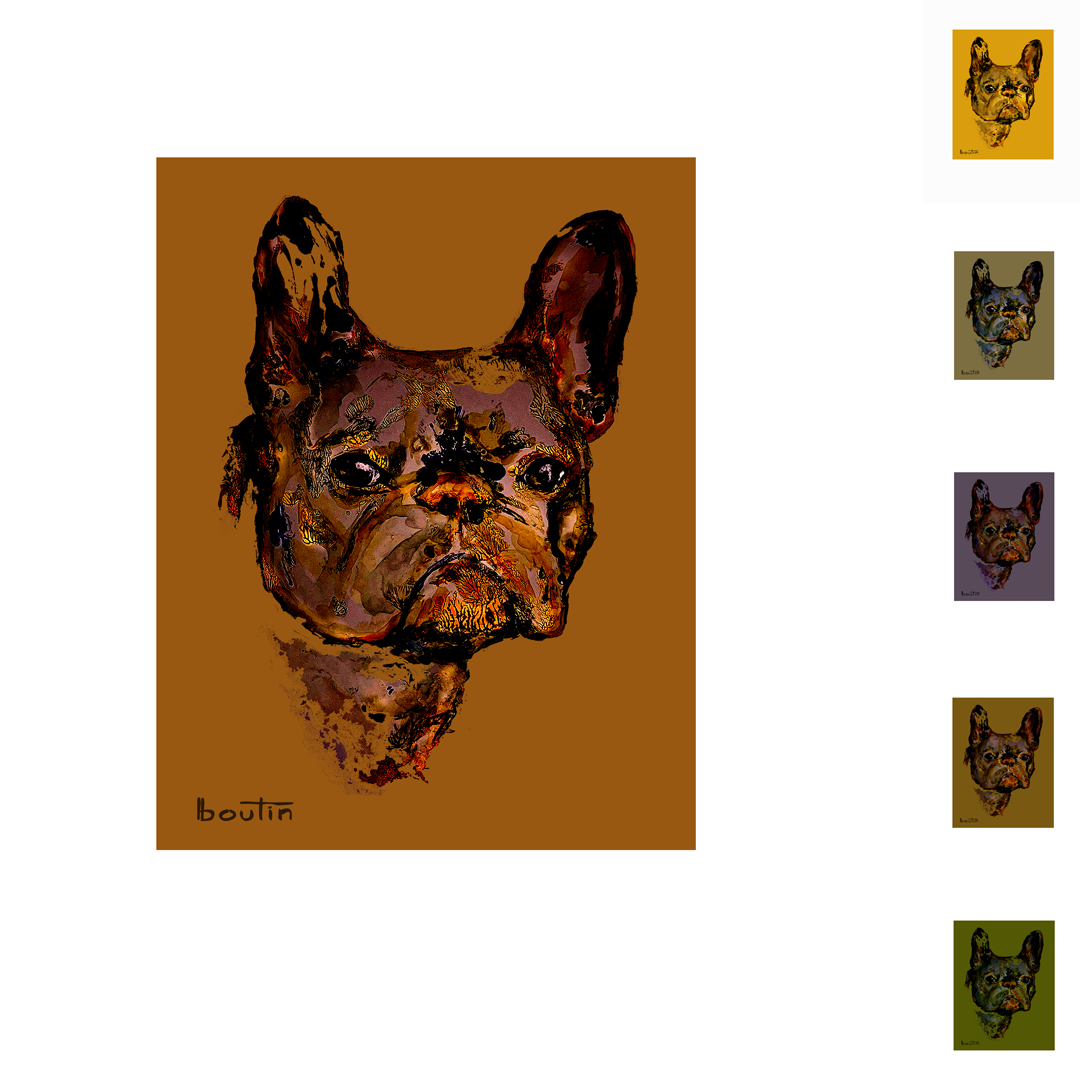 Here "King George" is displayed in color. Plum, khaki, honey, olive, gold or copper a vibrant palette of 6 colors lets you choose the "George" that best suits your decor. A rich and harmonized collection.